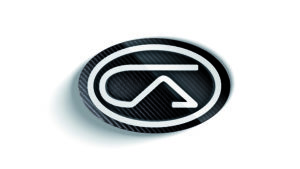 ABOUT CARBONARA TECH
Created in 2017 by composite materials specialized mechanical engineers voluntee, Carbonara Tech is part of a small elite of companies mastering the high-tech processes for the implementation of these materials. We are also one of the few companies working on forged carbon fiber.
Carbonara Tech, swiss company, invites the most noble and aesthetic technical materials in your place of life or work.
The result is a modern technical vision, qualitative, and an unusual aesthetic that will propel you into the high-tech world of composite materials.
Carbonara, a blend of Carbon and Aramid (Kevlar), located in Geneva, Switzerland, will accompany you in each of your interior design projects, and will guide you in the choice of products, standard or customized, to suit your desires and needs.
Carbonara Tech is also micro-mechanics, with the study and creation of watch parts, watch cases, assemblies and sub-assemblies of high precision, but also any study and realization of parts machined or molded in composite materials.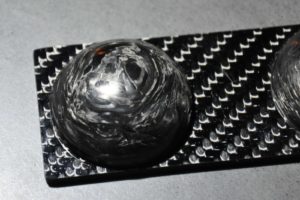 We study and carry out any request for you, from the simplest to the most complex.
Manufacture of made-to-measure parts, specifications defined with the customer.
Computer-aided 3D design for a preview of your request, perfect compliance with defined dimensions and rapid manufacture of molds and parts.
Possibility of creating a pre-model in polyurethane foam or 3D printing to refine the creations. A carbon fiber coating can be applied to the model for an almost real rendering.
Machining of custom inserts in any material: stainless steel, aluminum, titanium, etc., possibility of polished, brushed, corked finishes etc.
Finishing by mat or glossy clearcoat, or polishing of the raw material..
Possibility of weaving special fibers and colors on request..
We also offer a range of standard products to accessorize your living or working place.
CREATING A CARBON FIBER OBJECT
The shaping of carbon fiber is a handcraft process.
To create a carbon fiber object, we first need a defined model.
At Carbonara Tech, this model can be realized in computer-aided design (CAD), accompanied by software of realistic rendering in order to have an almost final idea of ​​the product. These rendering software make it possible to integrate the object in a specific environment, for example a bedroom, a kitchen, a bathroom, an office, a dining room, a garage, a terrace, a garden, in order to have a clear idea of ​​what this will bring into the final place.
From this 3D model, several possibilities are available:
The first is the 3D design of a mold to create this piece. A manufacturing drawing will then be made to machine this mold at our partners, or to realize it in stereolithography (3D printing). It can be aluminum, stainless steel, plastic, it will depend on the futur production quantity.
The second possibility is to create a prototype model. This model can be made in stereolithography, or, depending on the dimensions, polyurethane foam (PU). For a large object, PU foam will be the best financial solution. This model, once treated on the surface, will be used to build a mold in fiberglass, epoxy resin, or silicone according to the final application. Carbonara Tech is able to carry out these steps in its workshop.
Once the mold is built, all that remains is to put the matrix-reinforcement assembly in place, to evacuate air in the chamber, and let the resin harden until demolding.
The third one is to machine a carbon fiber composite block to obtain the final part.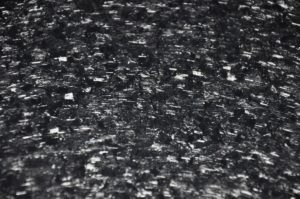 The first
carbon fibers
were developed in the late 19th century, to make light bulb filaments (Thomas Edison and Joseph Saw).
Nowadays, the majority of carbon fibers come from a polymer: PAN (polyacrylonitrile).
PAN is stretched to give fibers of 5 to 10 microns. These fibers then undergo a heat treatment, carbonization, around 1500 ° C.
Once the spinning is done, then comes weaving, in two or three dimensions of carbon fibers, often in the form of tablecloths.
The high elasticity modulus of carbon fibers makes it a very rigid material, resistant to cracks, with a very low expansion coefficient, and especially light. Another of its qualities is electrical conductivity, carbon being a very good electrical conductor.
However, to activate all these mechanical qualities, carbon fiber needs to be used in composite.
Explanation:
A composite material, as its name implies, is created from several components, at least two. In the case of a carbon fiber part, this fiber is used as a reinforcement, which will be bonded by a matrix, an epoxy resin, or polyester.
Carbon fiber, because of its mechanical properties, is therefore used in many advanced technological fields, such as aviation, aerospace, motor sports, water sports, etc. etc.
In addition to its mechanical properties, the woven carbon fiber, in a transparent matrix, offers reflections on the fibers and different anthracite shades of carbon that change according to the inclination of the eye, which profers it an important design asset.
This weaving may vary, with more or less thick meshes, different mesh shapes, densities more or less strong, suitable for each application.
The sober and high-quality appearance of this composite material fits perfectly in a modern interior decoration, and can be associated very well with noble materials, such as metals: aluminum, stainless steel, titanium, copper, brass, precious metals such as gold, silver, rhodium, different woods, etc. etc.